From Kumamoto, Japan
to all over the world
Domohorn Wrinkle is trusted by customers in more than 35 countries worldwide.
The products are manufactured in-house, carefully packaged, and shipped directly from Japan to our customers.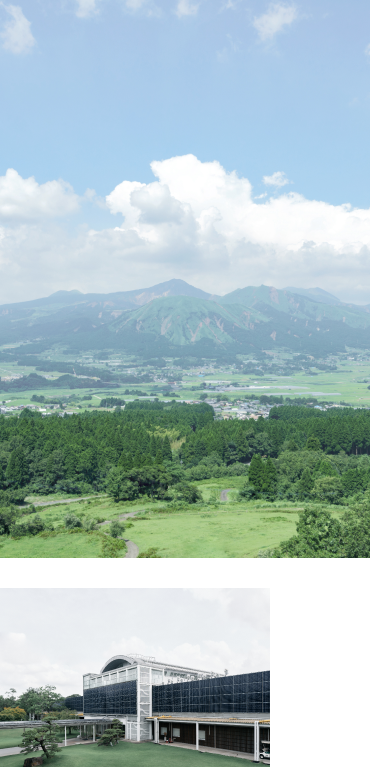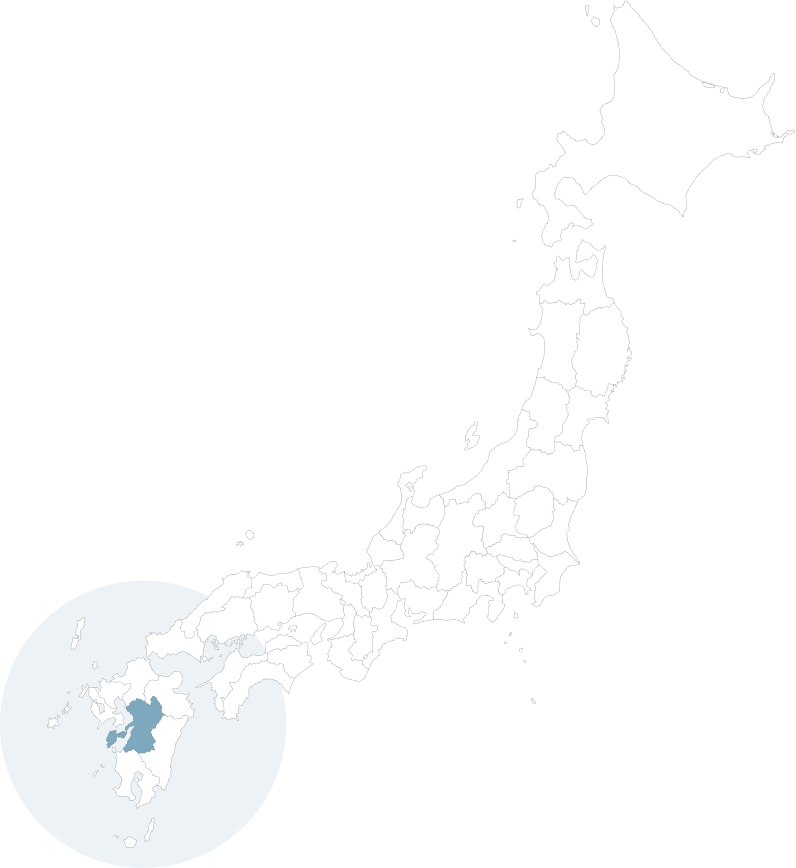 Our corporate headquarters are in Kumamoto, Japan,
next to our own factory.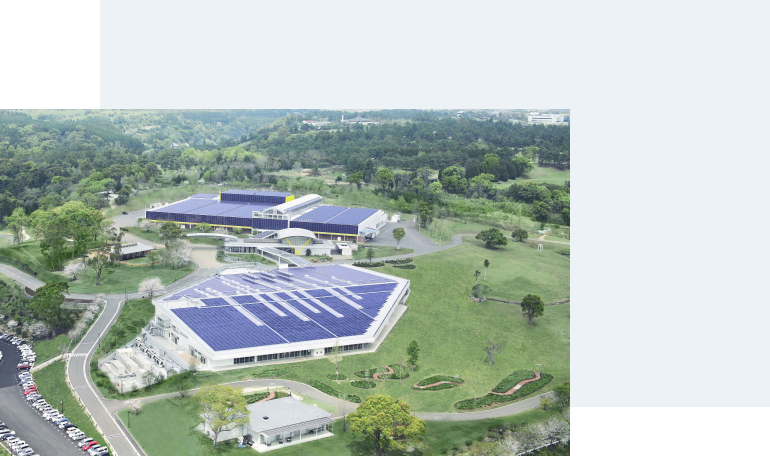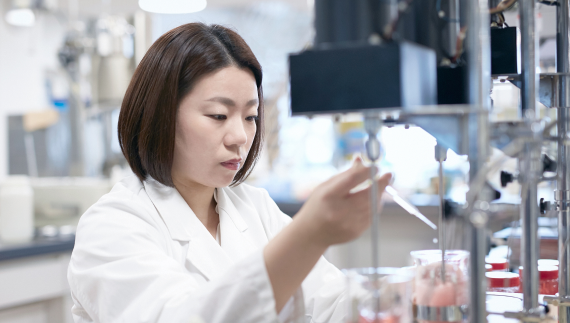 Focus on quality, security,
and safety in factory manufacturing.
Our mission is to create the most secure and safest skincare products because they will be applied directly to the customer's skin.
According to stringent manufacturing standards, our high-quality products have been recognized and approved by a quality-conscious Japanese organization.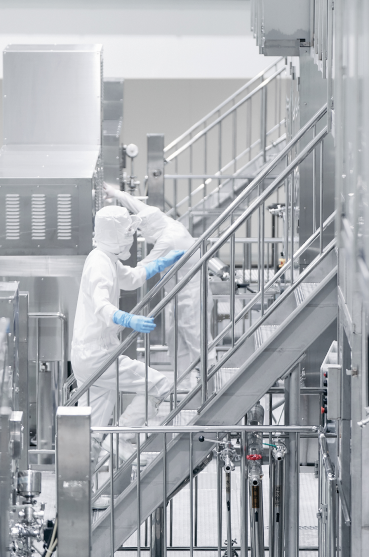 Dustproof clothing
Wearing dustproof clothing is required in the cleanroom because it is a space used for injection manufacturing, and ensuring a high level of cleanliness is most important.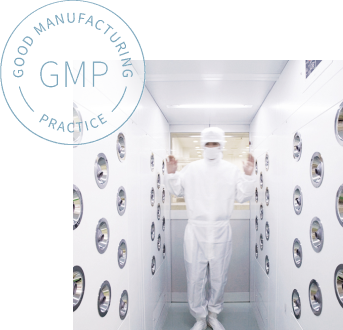 GMP standards
It is carried out under a strict management system, from the blending of raw materials through filling the containers. It is equally strict as GMP regulations for the manufactu-ring of pharmaceuticals, which include keeping an eye on airborne dust particles.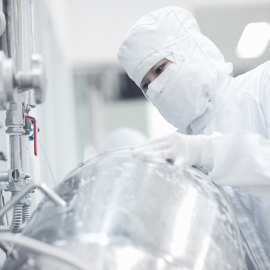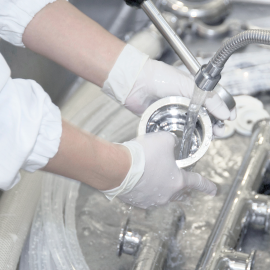 Cleaning for 4 hours per day
To maintain strict cleanliness, the manufacturing line is being carefully cleaned for 4 hours every day. 1 hour is needed for disassembly, 2 hours for cleaning and sterilization, and 1 hour for assembly.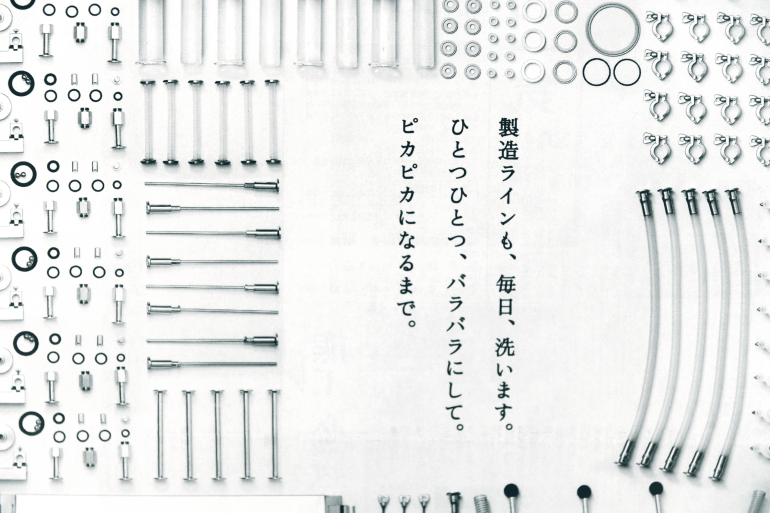 Every day, the production line is
cleaned one by one, making it shiny and clean.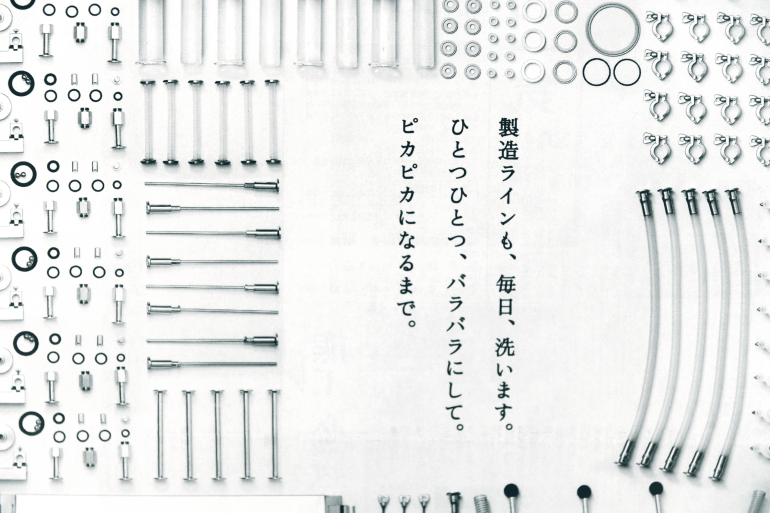 Every day, the production line is
cleaned one by one, making it shiny and clean.

Pack with care
Inspection of all products
Rather than sampling and inspecting some products, we made a commitment to act on all product inspections, and carefully examine one by one. Thus, more than 10 people will be working on the inspection untill it is complete.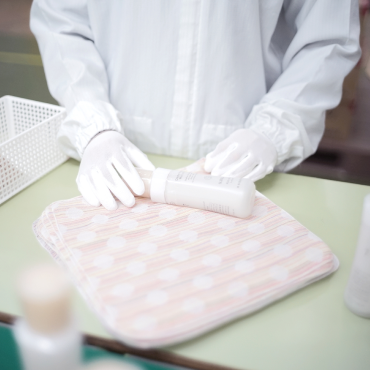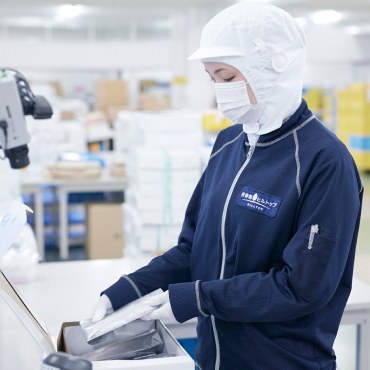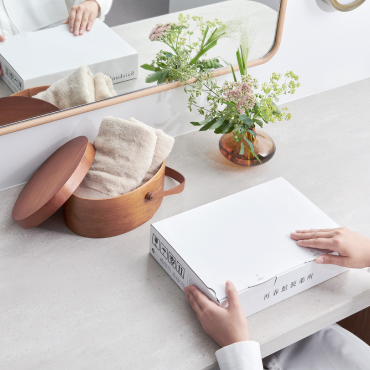 Each package of the products that we deliver to customers is carefully packed with both hands, step by step, in the hopes of safely delivering and ensuring customer satisfaction.
All we do is to see customers' satisfied and happy faces.